MAV M41 2182
Locomotive 418 (ex M41) was manufactured in 1972 - 1984 by Ganz-MÁVAG in the number of 114 locomotives, for MAV railways and GySEV private railways. Later also for export to Tunisia and Greece. Powered by a 1300kW engine with diesel-hydraulic transmission. M41 locomotives are used on all types of trains on non-electrified lines throughout Hungary. After 2010, many locos was remotorized to extend the service.
The model M41 is equipped with a flywheel motor, controllable headlights and sound preparation. Plux22 interface. accessories included.
Lenght
179 mm
Weight
460 g
Min. radius arch
380 mm
Lighting
white, red, interior
Digital
plug Plux22
Sound
no, prepared
Count driving axles
4
Count banding axles
0
Coupling
coupler according to NEM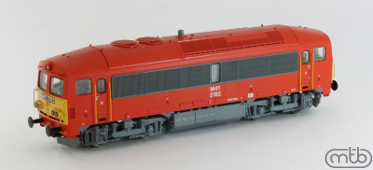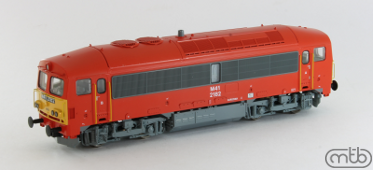 3D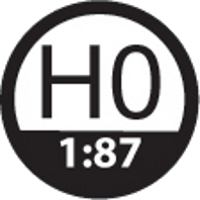 Model is equipped with improved trucks including ball bearings for smooth run with low current consumption.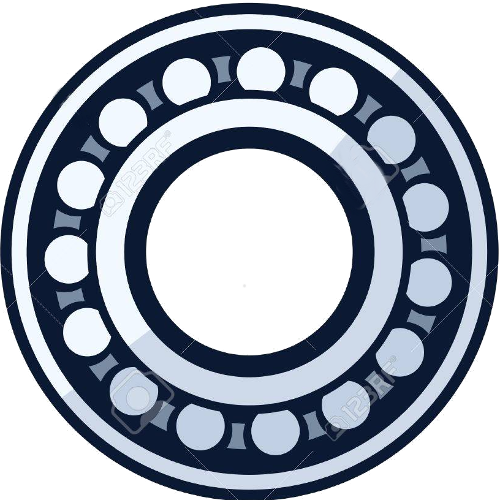 Not suitable for children under 14 years.