Motor switches for model railway
• Motorized switches, quiet and slow motion
• Small size
• Included motor with planetary transmission
• Direct replace of electromagnetic motor or motoric switches
• Possibility to adjust the stroke degrees
• Integrated switching contacts
• Easy instalation
• Easy to set the basic position of the needle
The switches are used for the electrical control of two-position mechanisms in models, typically switches or mechanical signals and railcrossings.
The stroke is adjusted in several steps by the position of the pin in the carrier. The sliding mechanism ensures a smooth approach to the end position and its arrest.
The power supply is direct current and alternating current in the range of 9–16 V, consumption approx. 150 mA during operation. The mechanism is equipped with limit switches position, the control power supply can be connected permanently, after reaching the appropriate position, the current consumption and movement are automatically disconnected.

MP1
Basic model railway switch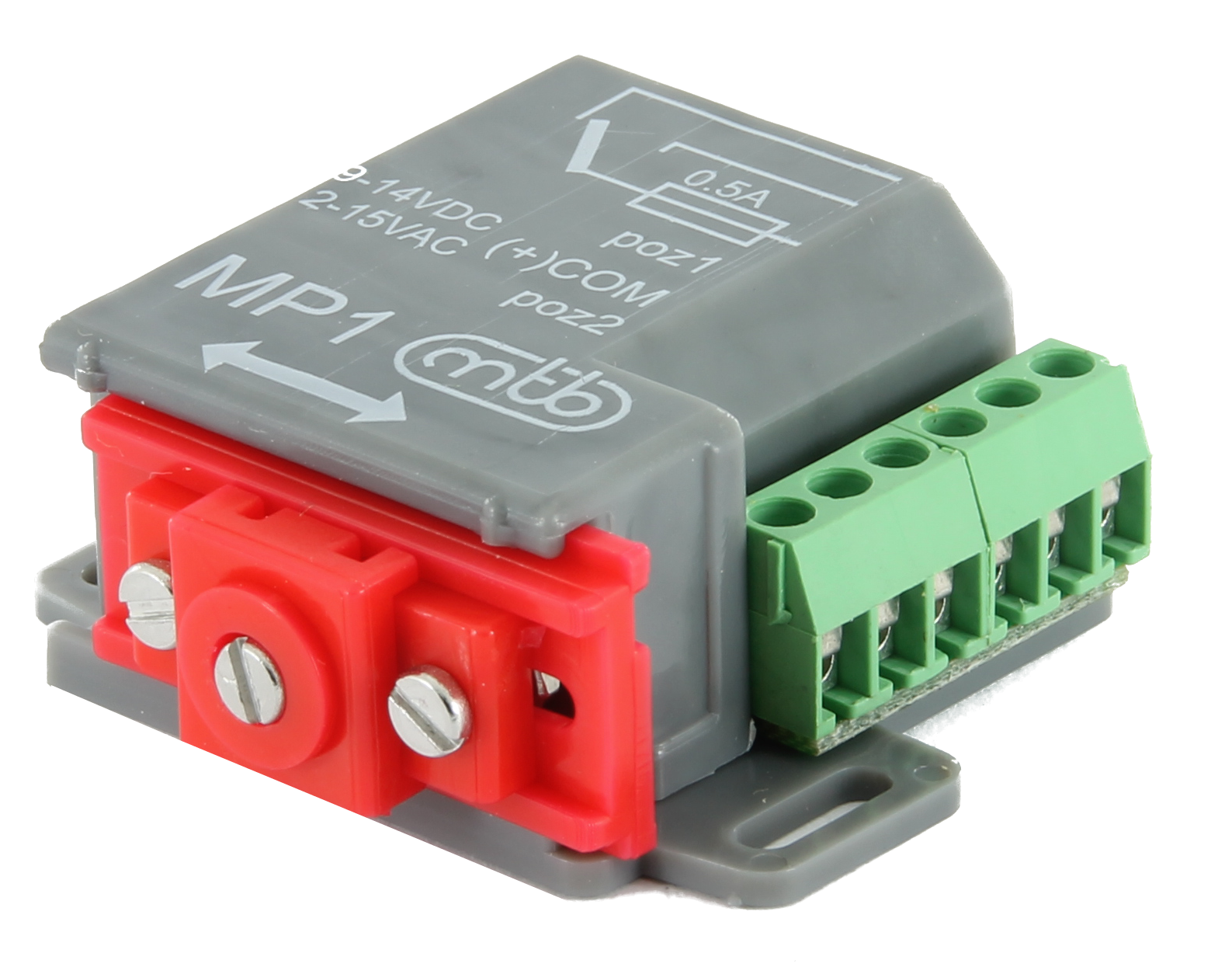 MP4
Advanced model railway switch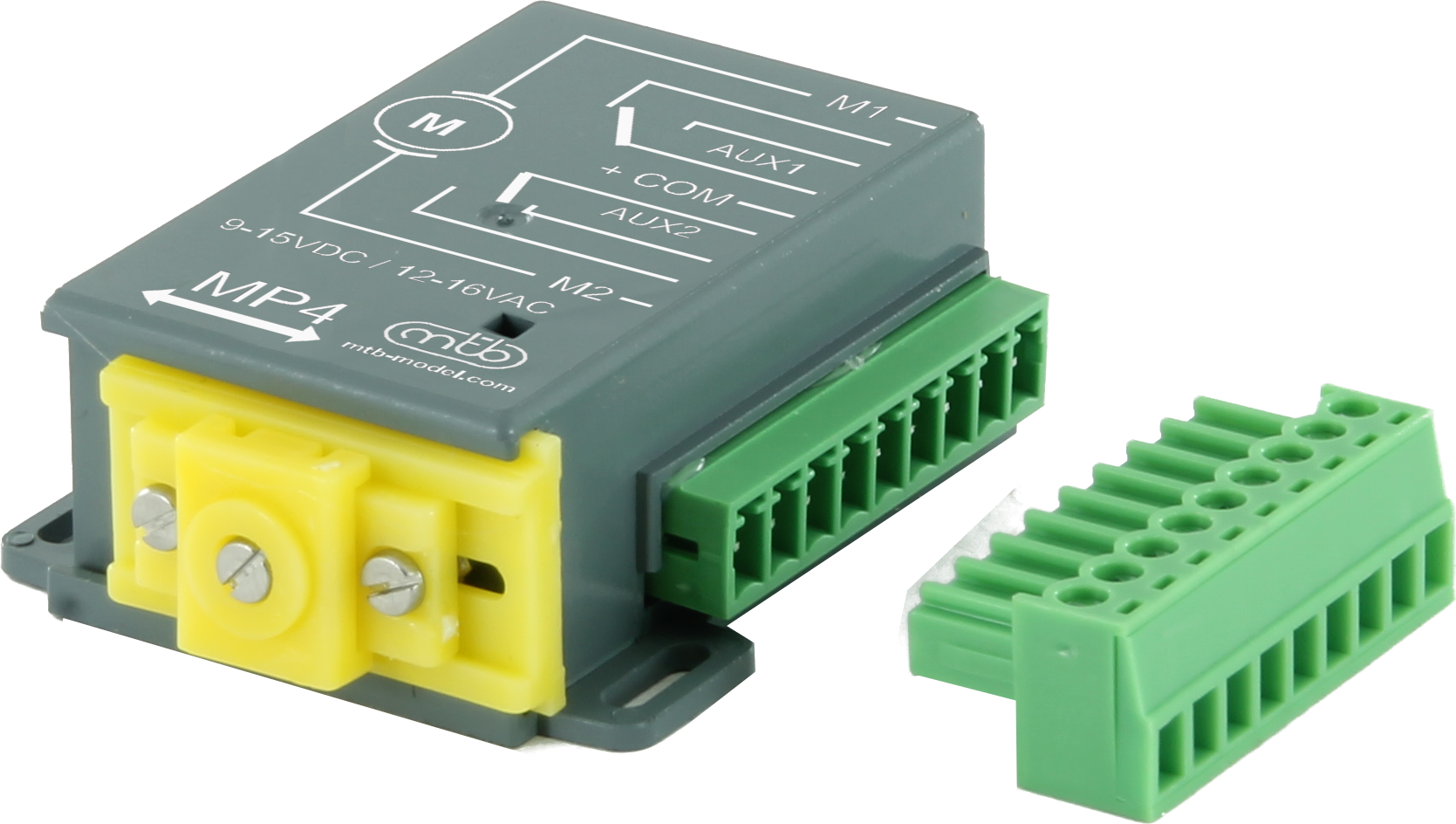 MP5
Advanced model railway switch
MP10
Versatile motor switch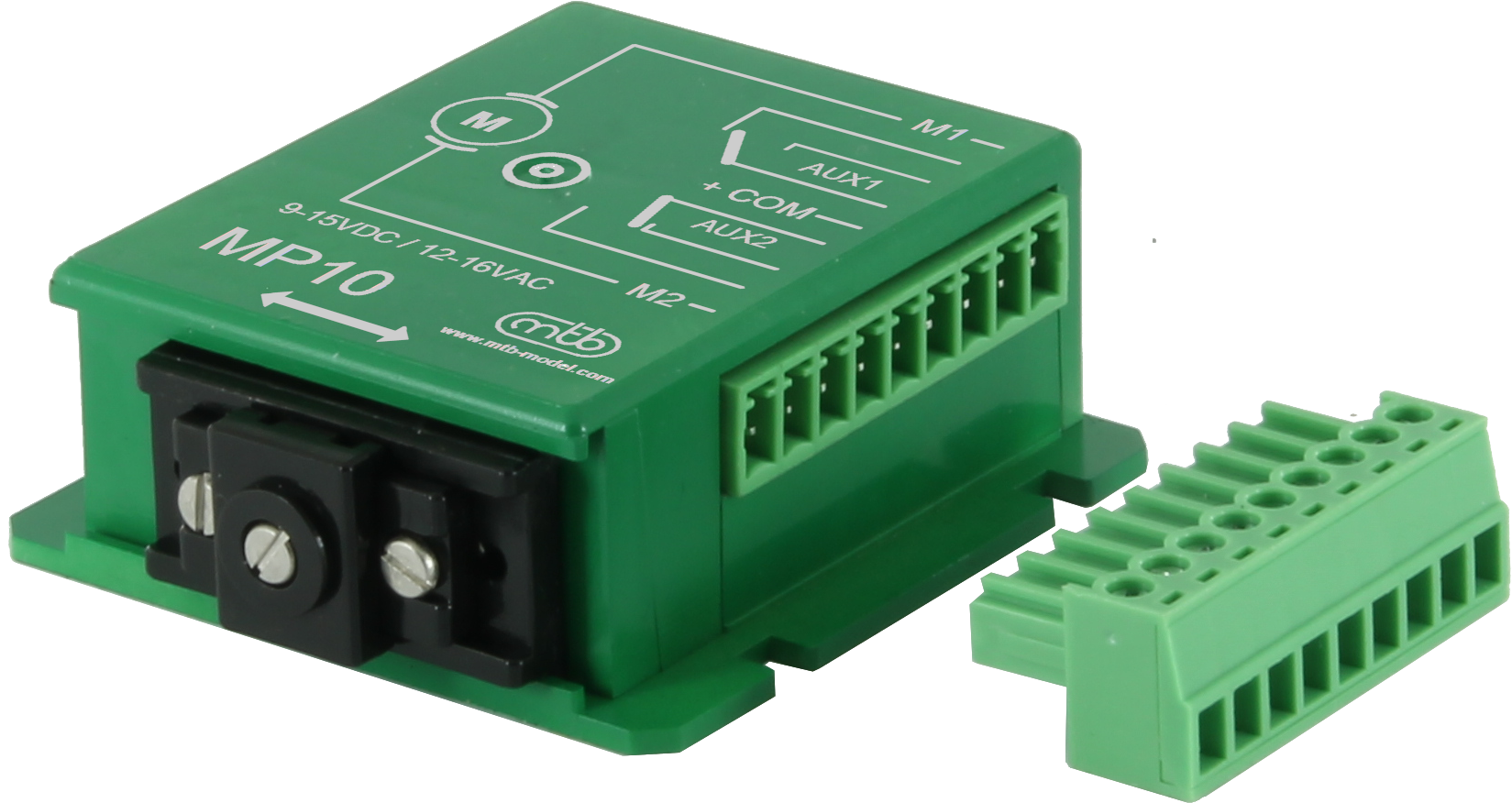 How to change the distance of travel

1 Unscrew 3 screws on the housing bottom.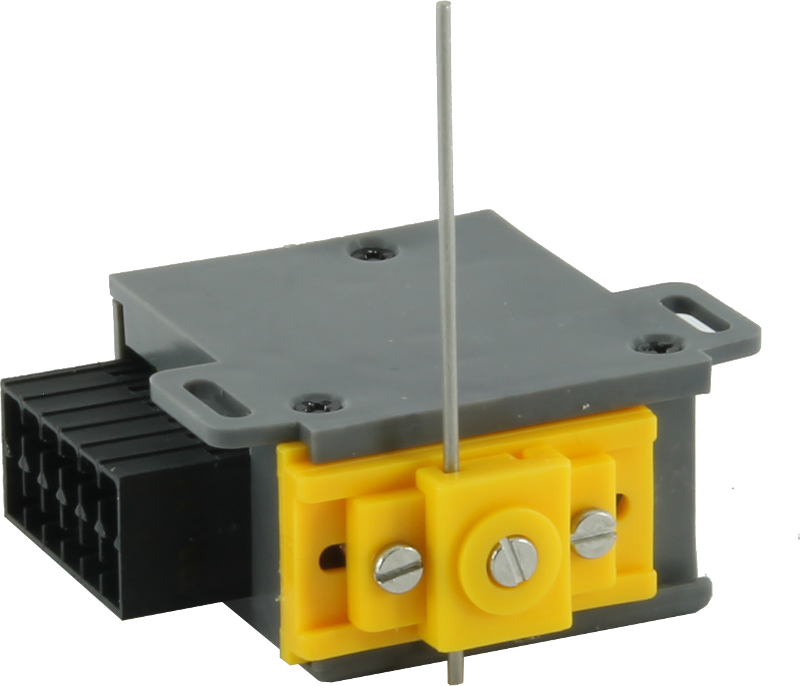 2 Remove the slider assembly.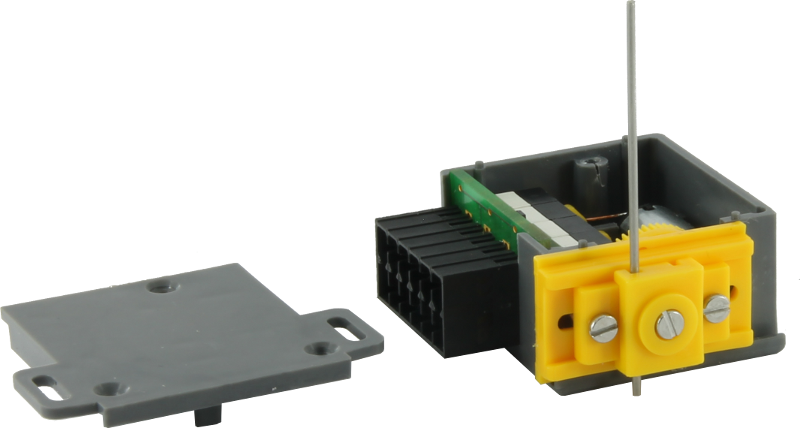 3 Set the pin to a desired position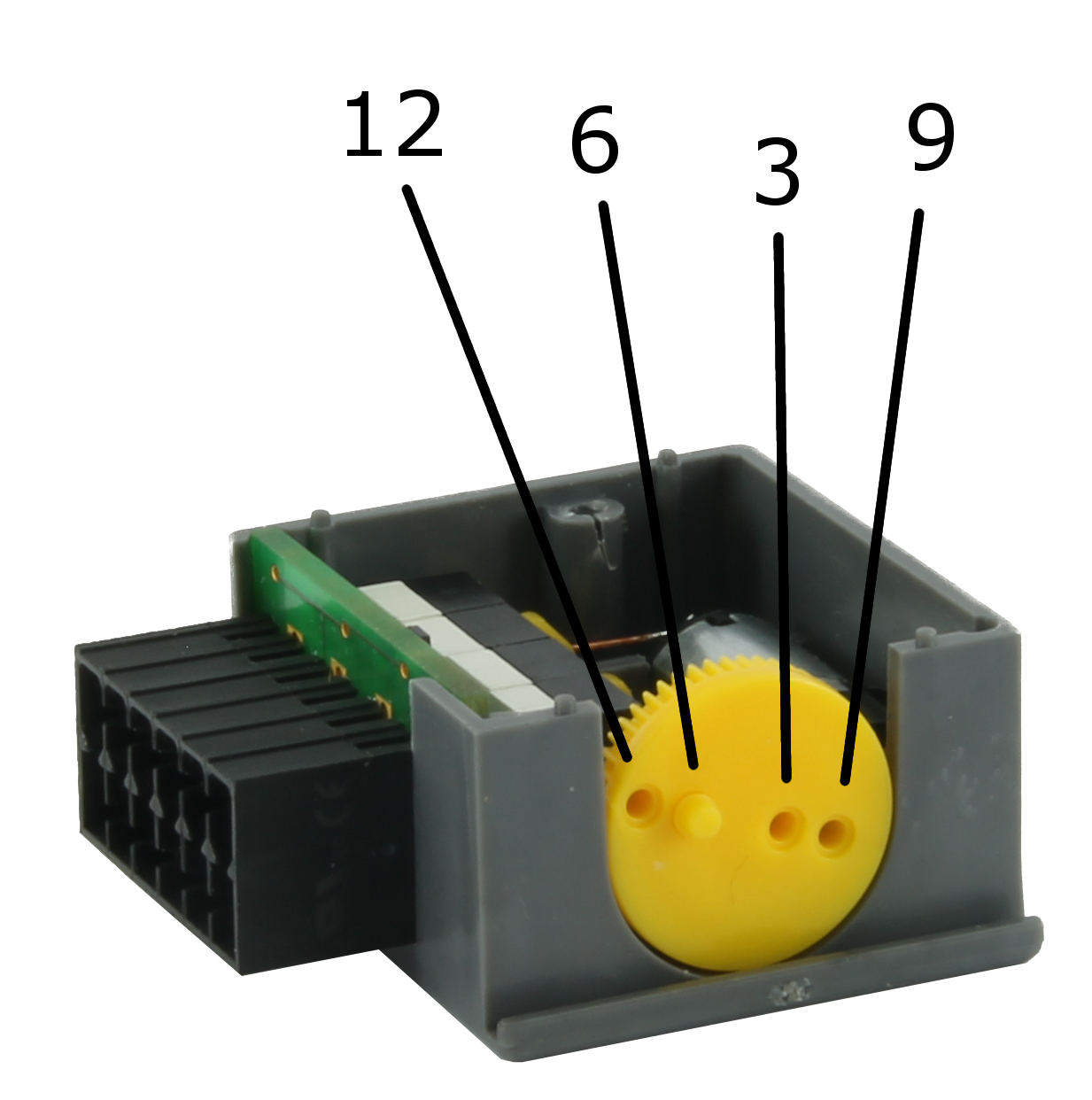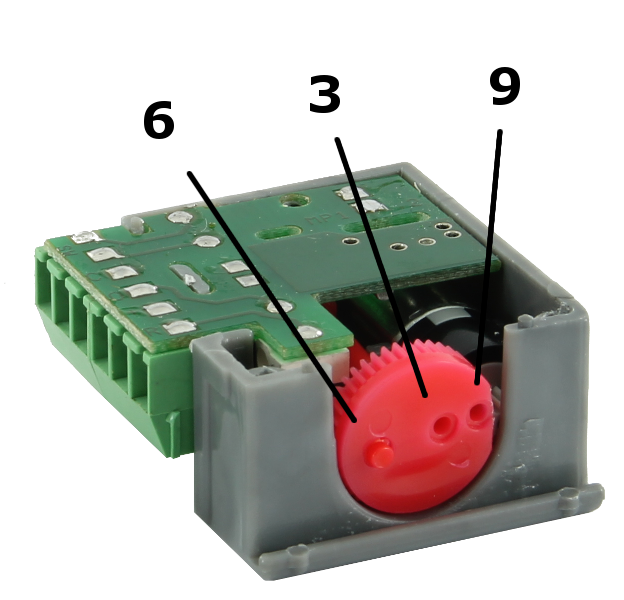 4 Reassemble the set and fit the housing. Carefully retighten screws. The switches must get in contact with cams, but beware of plastic parts while retightening. Excessive effort might cause damage to them; try with the screw first.

Setting the length of needle

1 Unscrew screw on the check gate of motor switch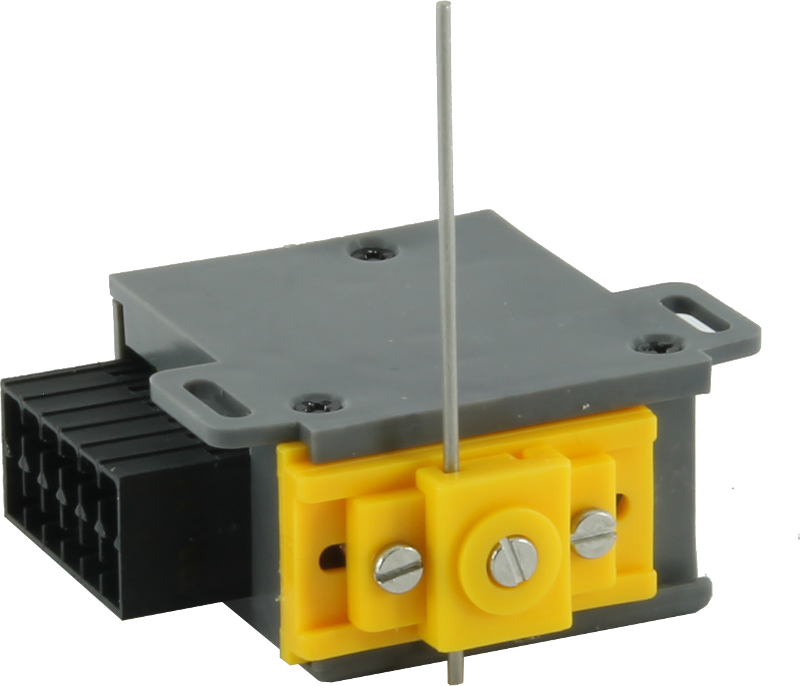 2 Set the required length of needle and screw up screw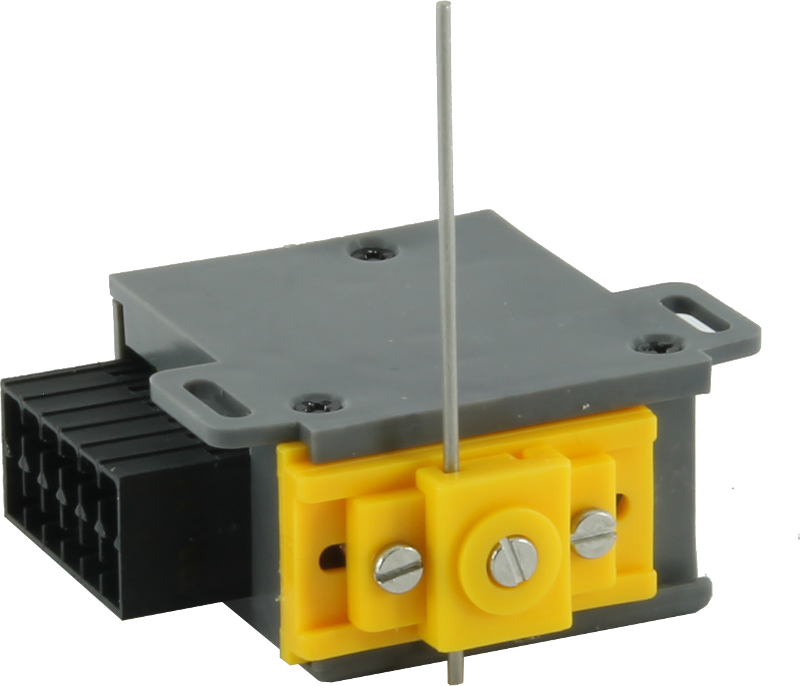 Setting the needle longitudinal position

1 Unscrew 2 external screws on the check gate of motor switch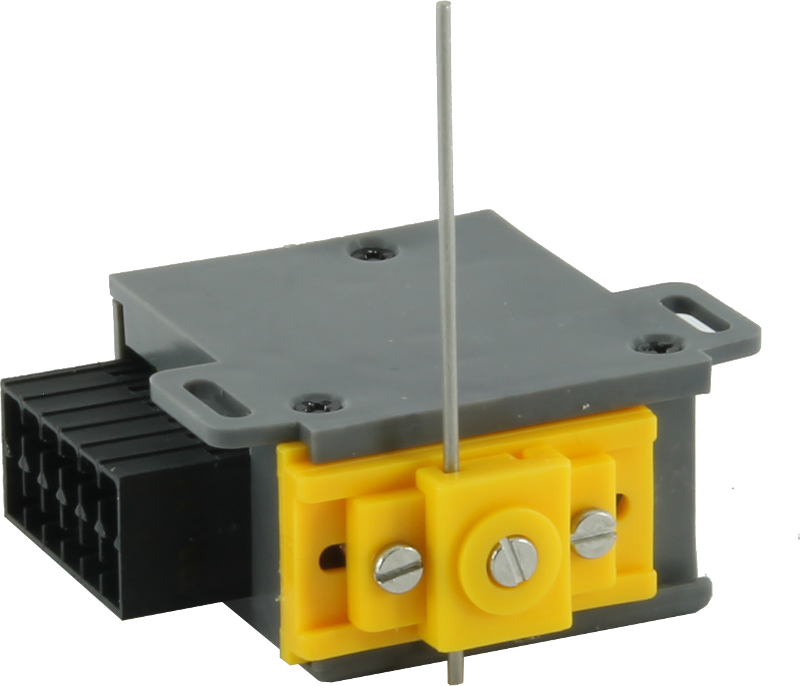 2 Set the required position of check gate with respect to the end position of switch