Virtuální prohlídka produktu
PKP ST43-315
The loco ST-43 was exported from Romana as modification of 060DA diesel class produced by romanian company Electroputere. PKP bougth 422 pcs in period 1965-78. Loco was used for hauling freigth trains on PKP net, mainly coal transport and for kerosin transport on polish-german border. Occasionnaly used for passenger trains.
Model is equiped by motor with flywheel, control of ligths, cabin lights. Interface Plux22, ready to add speaker.
Lenght
196 mm
Weight
560 g
Min. radius arch
380 mm
Lighting
white + red
Digital
plug Plux22
Sound
no, prepared
Count driving axles
6
Count banding axles
0
Coupling
coupler according to NEM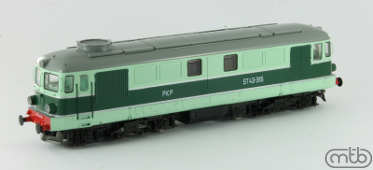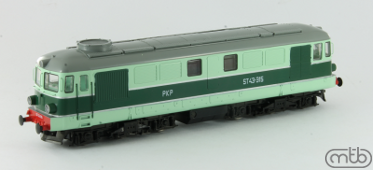 3D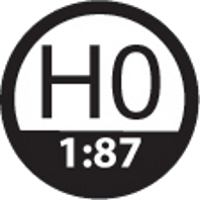 Not suitable for children under 14 years.