Model railway motor switch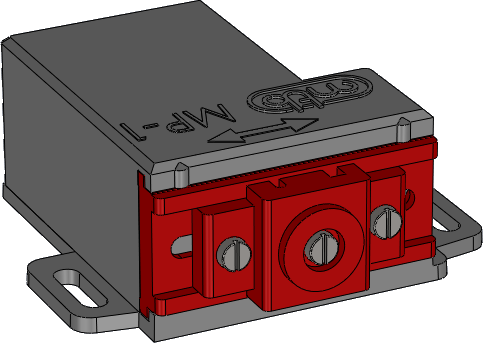 Model railway motor switch MP1
• Motor switch with silent and slow motion
• Miniature scantlings 28x40mm (w x l)
• Inbuilt motor with planetary transmission
• Direct replace of electromagnetic motor switch with three-core connection
• Easy set basic position of rod
The motor switch is used for electric operation of the two-position mechanisms in models, such as turnout points or mechanical signals and barriers. The travel distance can be set in three steps, 3 mm,6mm and 9mm.
Both DC and AC power supplies are suitable, with a current consumption aprox 150 mA during motion. The mechanism has a end of travel detection switch, i.e. the control voltage can be applied permanently, to be disconnected automatically once a respective position is reached and the motion stops. For accessory and frog control purposes, there is a 1-amp switch SPDT contact with ressetable thermal protection fuse set to 0.5A short-circuit protection on the point frog.
Direct sale was finished. Now we deliver this product to shops.

Manual download here

How to change the distance of travel

1 Unscrew 3 screws on the housing bottom.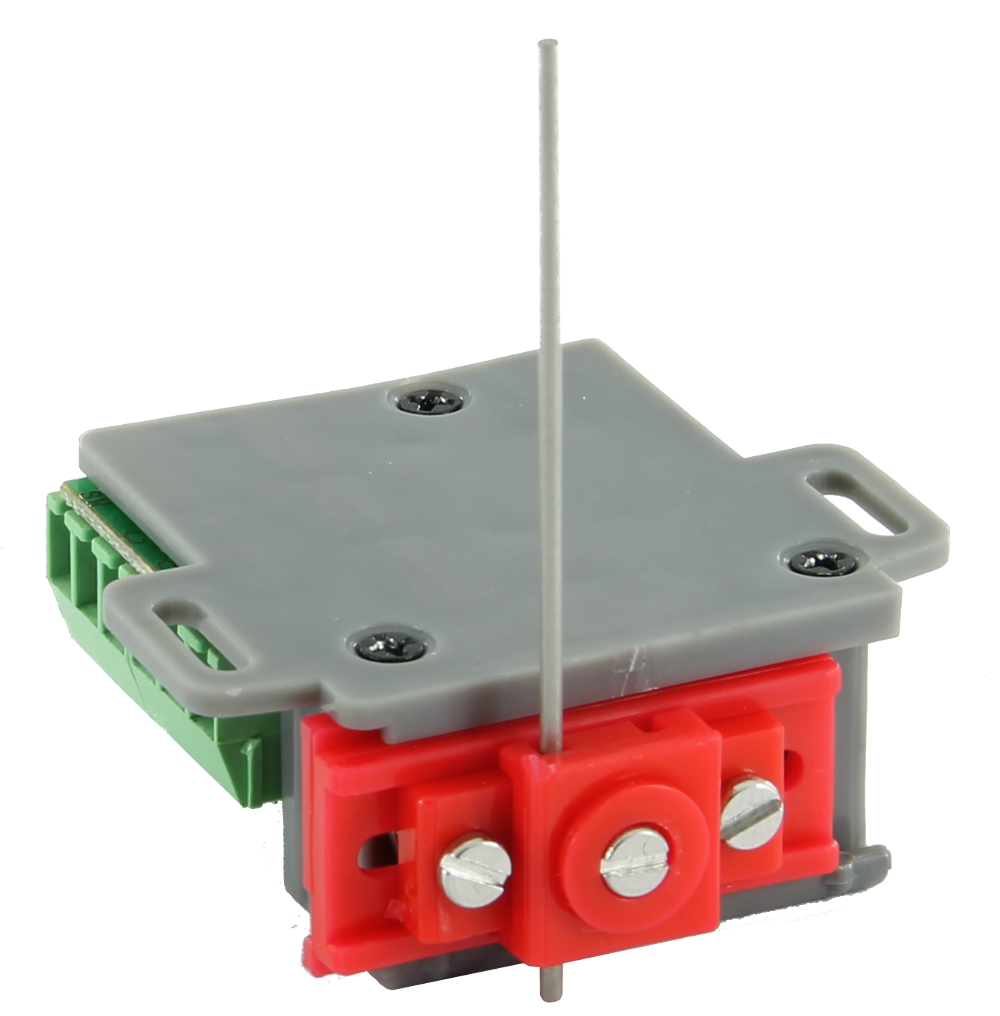 2 Remove the slider assembly.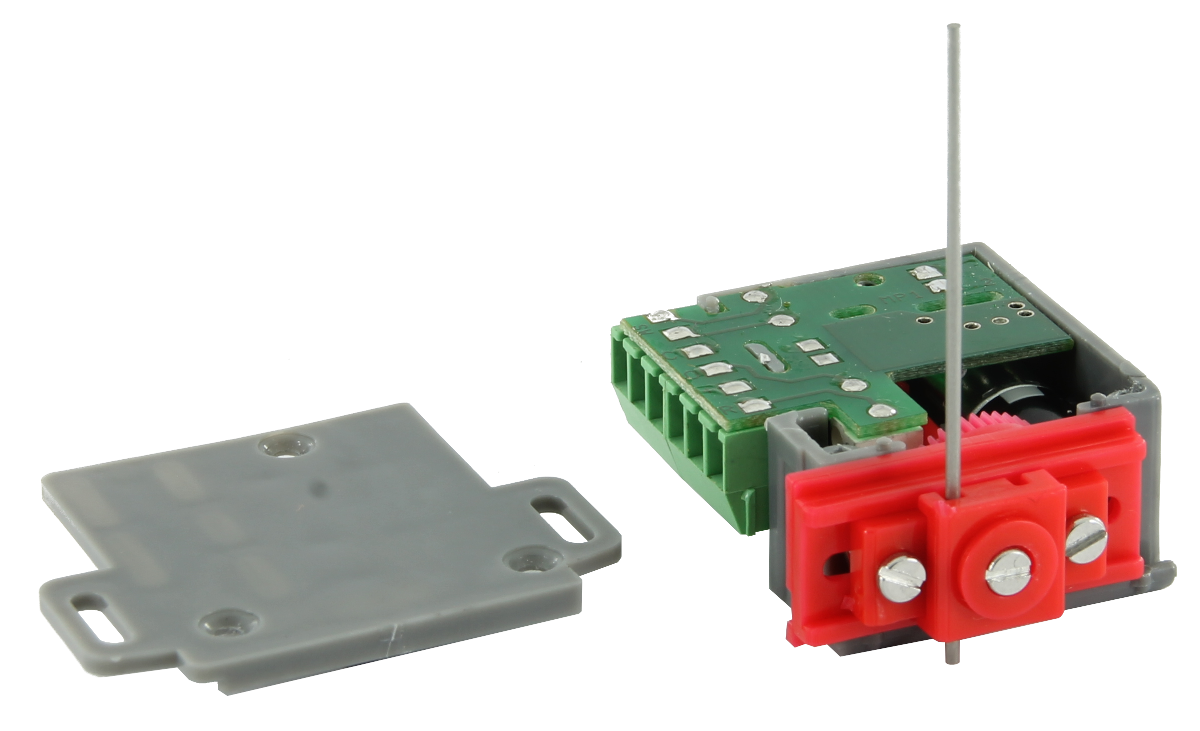 3 Set the pin to a desired position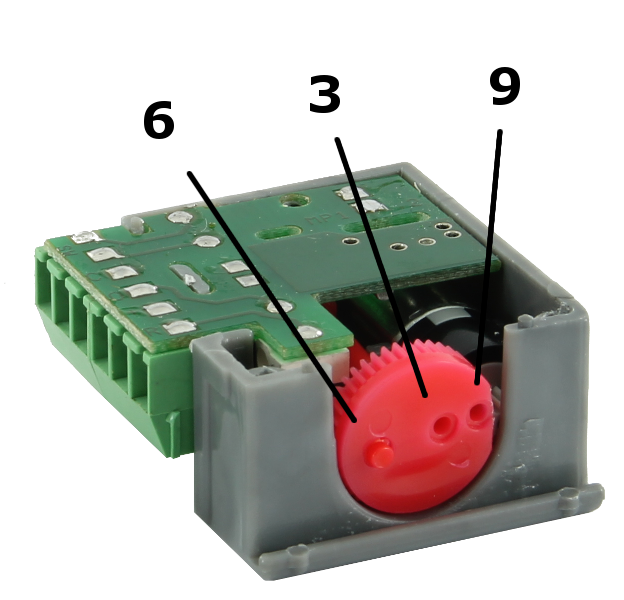 4 Reassemble the set and fit the housing. Carefully retighten screws. The switches must get in contact with cams, but beware of plastic parts while retightening. Excessive effort might cause damage to them; try with the screw first.

Setting the length of needle

1 Unscrew screw on the check gate of motor switch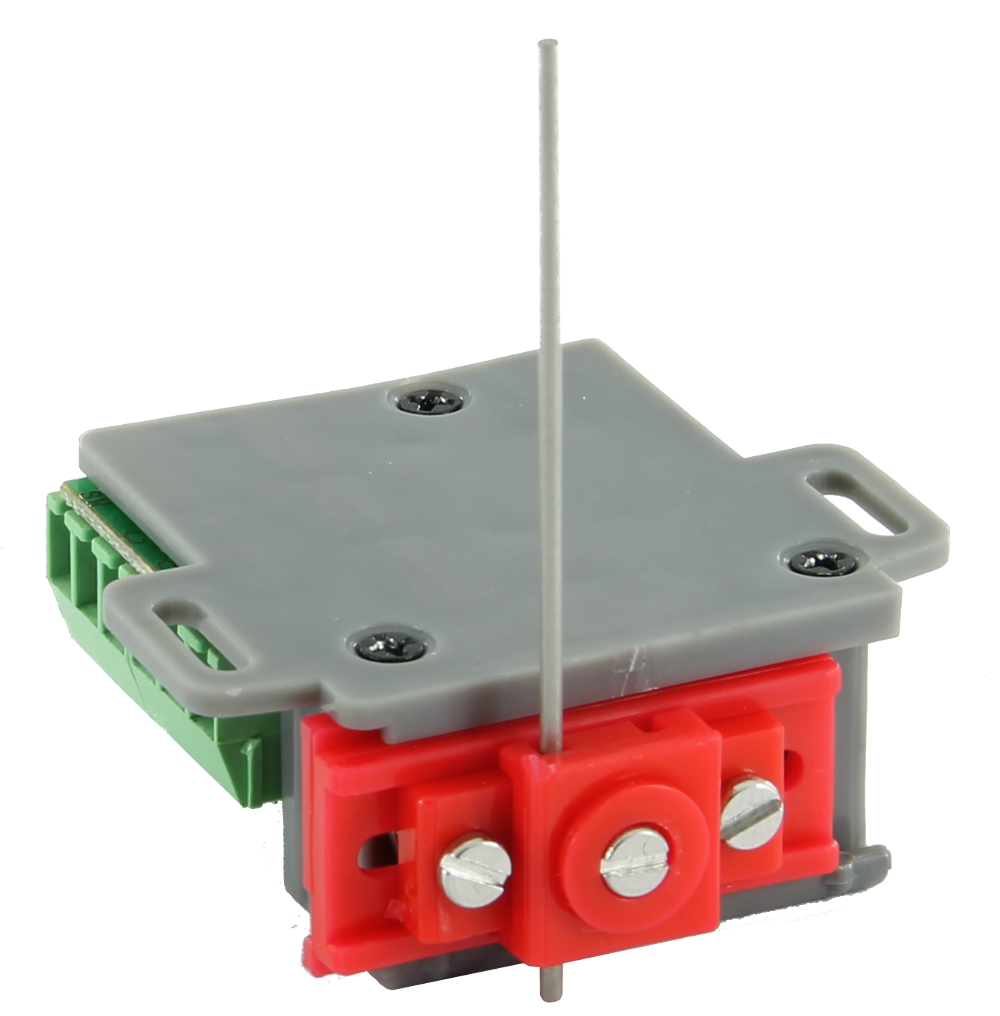 2 Set the required length of needle and screw up screw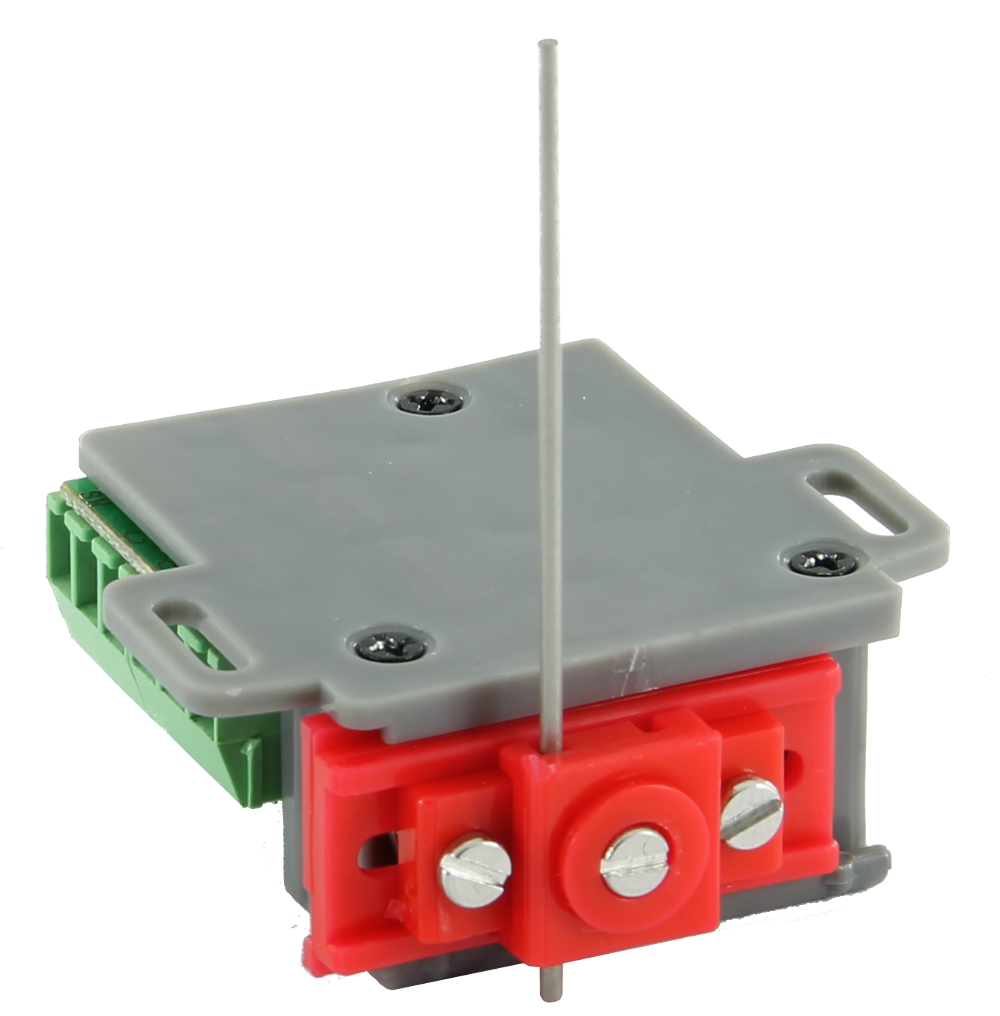 Setting the needle longitudinal position

1 Unscrew 2 external screws on the check gate of motor switch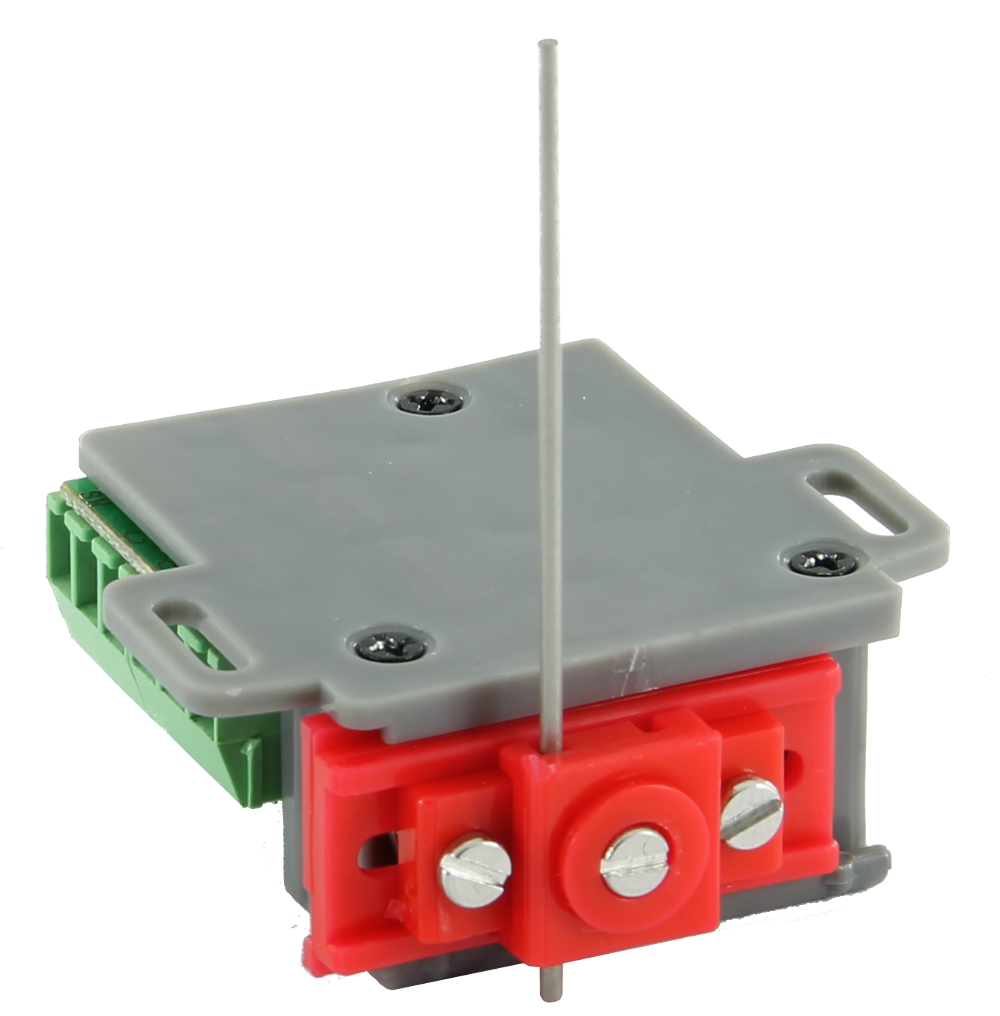 2 Set the required position of check gate with respect to the end position of switch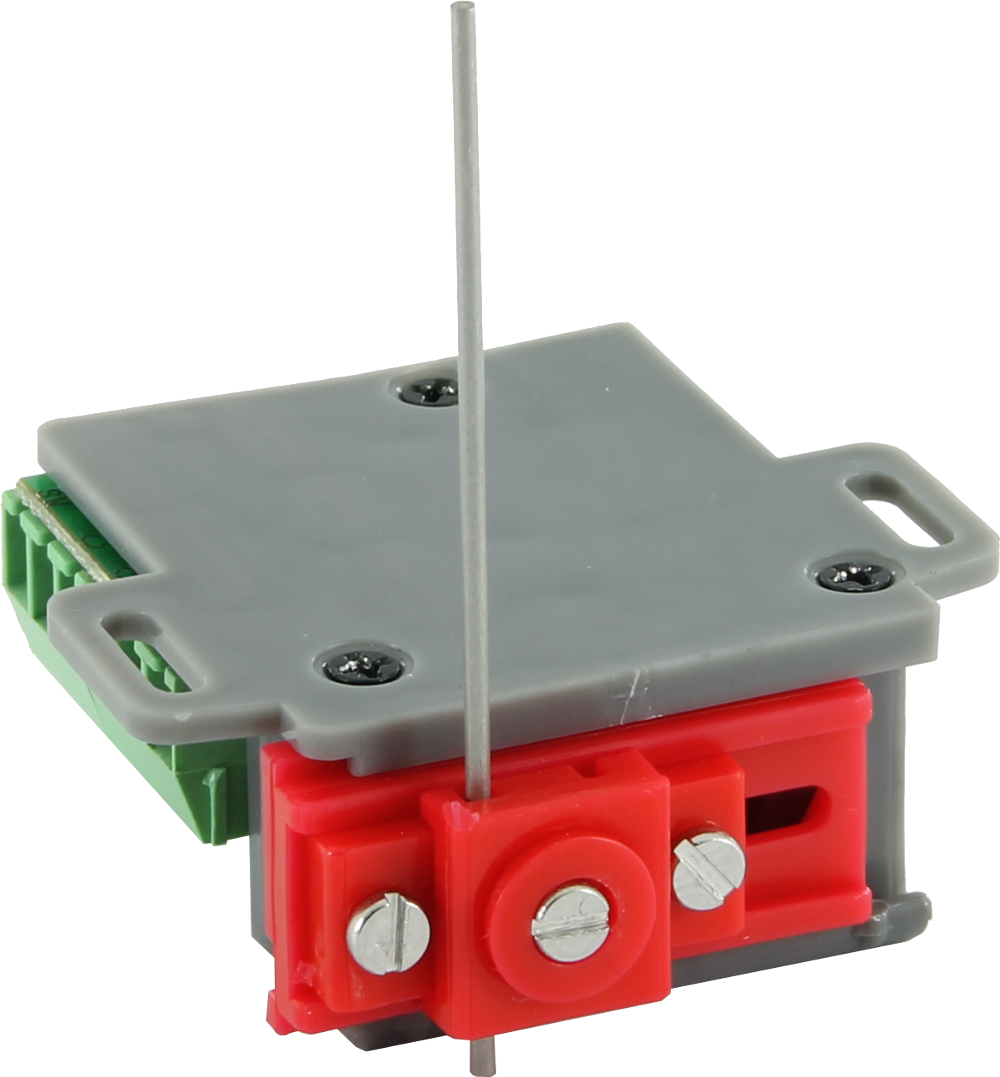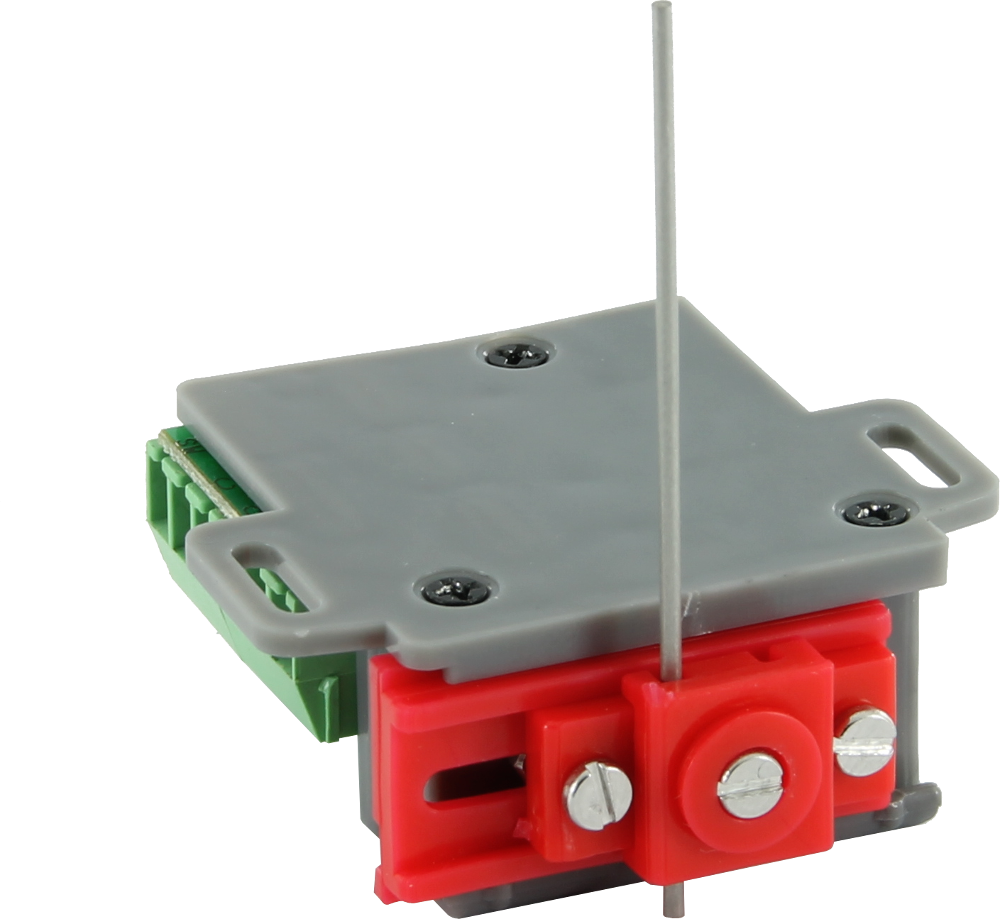 Electric switch on of motor switch

Connect to the COM+ terminal with DC powersupply. The F1 contact will close once the movement ends up at the Position 1 (or the Position 2 in case of the F2 contact respectively)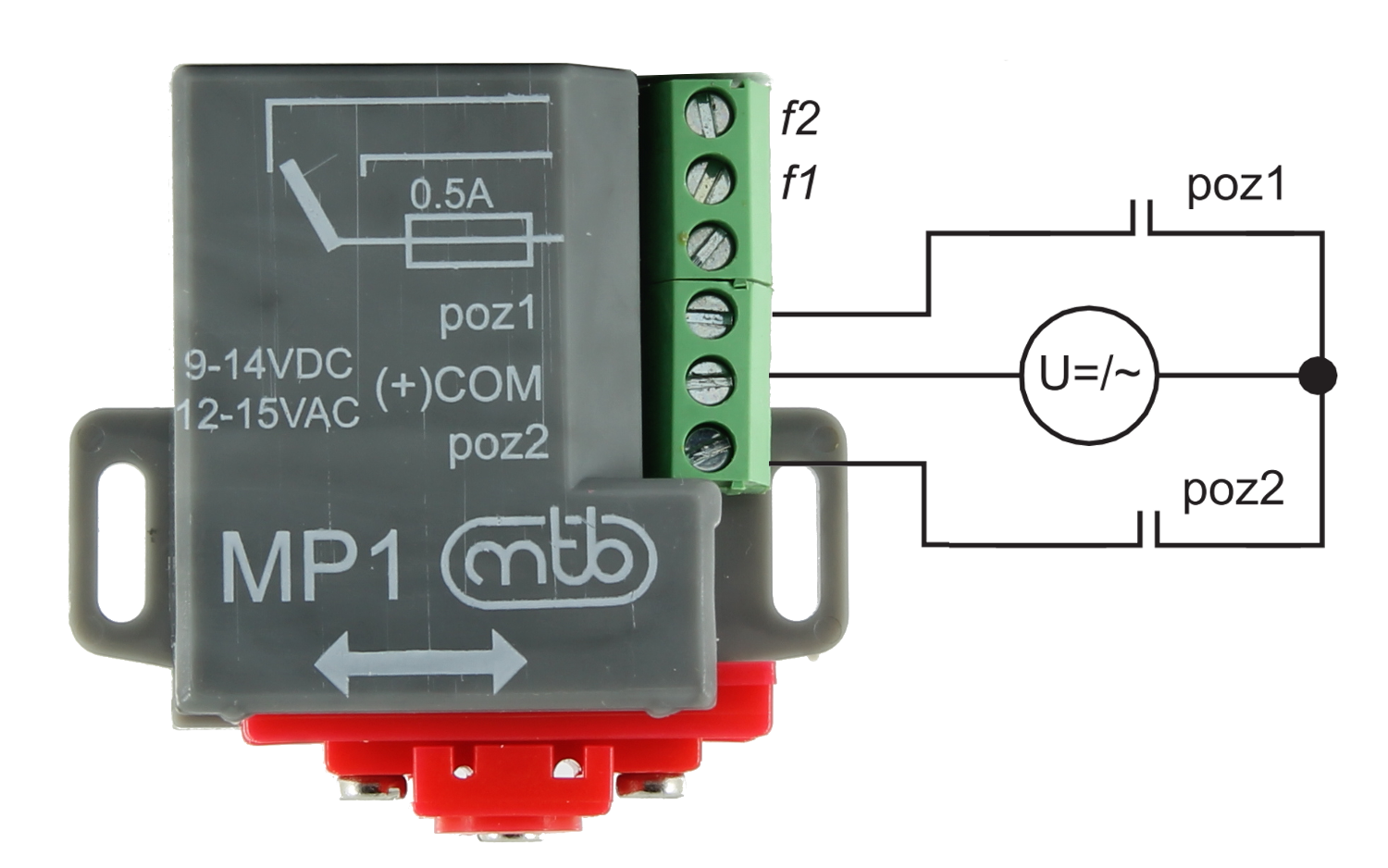 ---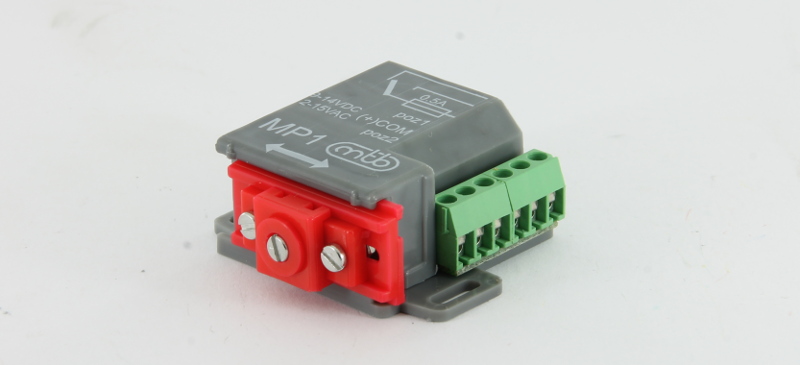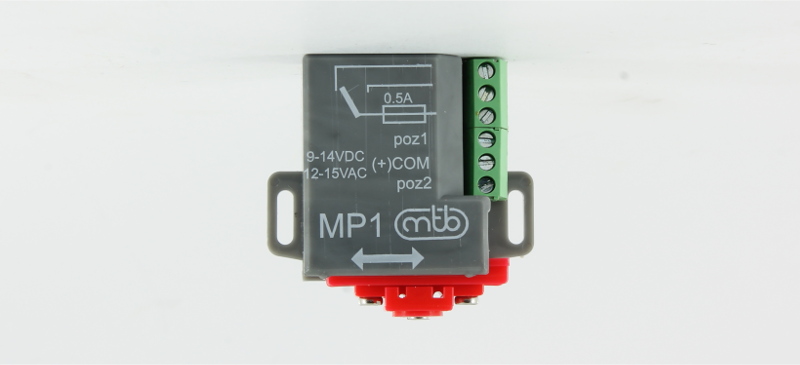 Not suitable for children under 14 years.