ČD 743 002
Diesel-electric locomotive series 743. The model is equiped by the motor with one massive balance wheel, the reconnectable lighting (according to the way), the separately switchable headlight (only in digital), option the separate switchable signal lights, option to change the brightness of the headlight by a switch on the PCB and the lighting of the engine-driver standpoint. The locomotive has interface Plux22.

The loco was produced in the factory ČKD Praha in ten pcs series in 1985 year, as modification of loco 742 with add dynamic breakng system. it was used in north bohemian lines.

Accessories are enclosed in the package.
Lenght
155 mm
Weight
392 g
Min. radius arch
360 mm
Lighting
white/red
Digital
connector Plux22
Sound
no
Count driving axles
4
Count banding axles
0
Coupling
coupler NEM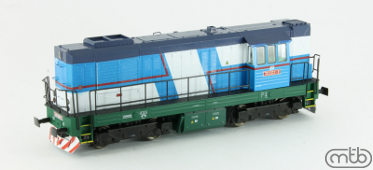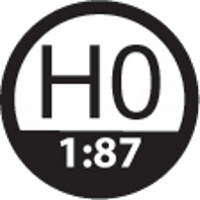 Not suitable for children under 14 years.